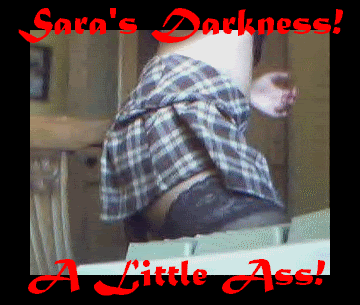 We three are OFFICIALLY clad in our new schoolgirl outfits, mentioned last post, for the ENTIRE weekend. The BIG thrill so far has just been watching each other walk around the house.

And reaching for things.
Oh, and bending over. Lest we NEVER forget the bending over. I'm tossing things on the floor as we speak just so Lora will pick them up when she comes in the bedroom.

We have weed, rum, wine, new PORN dvds, and have just called for the pizza boy. (Can't wait till we three all answer the door.

) And NO, he's getting nothing but a TEASE and a tip.
The plan is to end the weekend with a few rounds of my favorite sport. Except instead of NUDE LESBIAN OIL WRESTLING it will be SCHOOLGIRL OIL WRESTLING!

I'll be posting sporadically (Another of Sara's favorite words. SPORADICALLY!) this weekend with some updates whenever I get the chance.

~Sara<3
==============================
LINKZ!
Nina Hartley Porn Blog!
http://edsonrockeiro.blogspot.com/
ELMS!
http://www.clublez.com/movies/

The #1 Online Lesbian Community!
http://www.shoe.org/
THE BIG LIE - LESBIAN BED DEATH
Is "lesbian bed death" a myth? In the first place, is there anything wrong with lesbians not having sex, or having it infrequently? Is it time to change our expectations?
http://www.pinklemonz.com/articles/bed_death.htm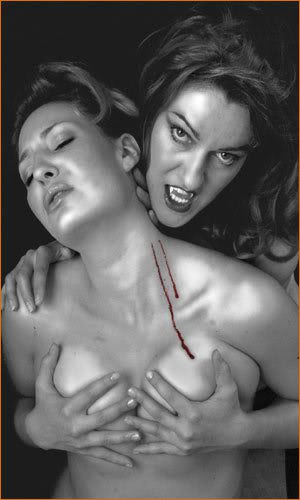 All Things Lesbian
http://www.allthingslesbian.com/modules/weblinks/
Rob's GAY info pages! Wanna know which celebs are REALLY gay?
http://gayinfo.tripod.com/

http://www.bradblog.com/

http://www.tribe8.com/
==============================
FACTS!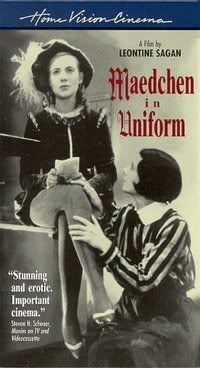 "Mädchen in Uniform" (Germany, 1931), was the first lesbian feature film. It was immediately banned in the United States but then released in a heavily cut version. It was later banned in Nazi Germany, after which director Leontine Sagan and many of the cast fled the country (scriptwriter Christa Winsloe eventually joined the French resistance and was executed by the Nazis in 1944).
*****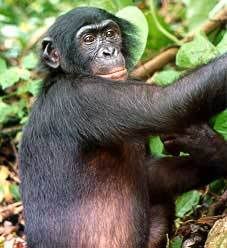 Females of the bonobo species, found in the Democratic Republic of the Congo, engage in female-female genital sex, usually known as GG rubbing (genito-genital). It is the most frequent sex activity among bonobos. Females use GG rubbing to socially bond with each other, thus forming a female nucleus of bonobo society.
While bonobo society is egalitarian and less violent than many other primate societies, friendships among females organizes their offspring who maintain lifelong loyalty to their mothers. In this way, females often have more influence in group decisions. Adolescent females often leave their troop of birth to join another troop. Sexual bonding with other females establishes the new females as members of the group. This troop migration mixes the bonobo gene pools.
******
The Nazis required known male homosexuals to wear an inverted pink triangle on their clothing in concentration camps so that they could be quickly picked out for special abuse. Known lesbians were required to wear a black triangle.
===============================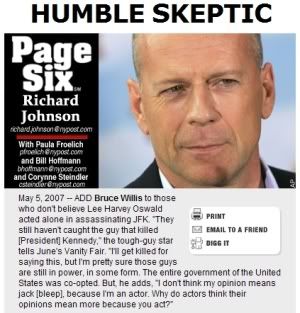 Bruce Willis Says JFK Killers Still In Power
Actor tells Vanity Fair he's skeptical of lone shooter theory
Paul Joseph Watson
Prison Planet
Monday, May 7, 2007
In a new magazine interview, Bruce Willis spills the beans on his skepticism that Lee Harvey Oswald acted alone in the assassination of JFK, and suggests that the some of the same criminals who killed Kennedy are still in power today.
"They still haven't caught the guy that killed [President] Kennedy," Willis told Vanity Fair's June issue, according to the New York Post.
"I'll get killed for saying this, but I'm pretty sure those guys are still in power, in some form. The entire government of the United States was co-opted," adds the Die Hard star.
So from where did Willis, a former die-hard champion of Neo-Con policy, receive his sudden wake-up call?
As we reported last year, Hollywood director Richard Linklater said he had handed out 9/11 truth DVDs on the set of Fast Food Nation, including Alex Jones' Terror Storm and Martial Law documentaries, and that they completely changed Willis' political paradigm.
"He said it put him in such a head space that he will be quiet on issues of national policy," Linklater told the Alex Jones Show.
Is Willis' comment that the people who killed Kennedy are still in power a reference to the fact that George H.W. Bush was photographed at the scene in Dealy Plaza?
Either way, it's refreshing to see that Willis, who was vehemently pro-war and pro-Bush in the months after 9/11, has seen the light and realized that patriotism is about love of one's country, not worship of government.
http://www.prisonplanet.com/articles/may2007/070507brucewillis.htm