I'm there now. I'm there right this very minute. I'm there sitting on the couch next to her in my mother's living room the first time she tells me that she loves me. My heart swells at the words. Other than my mom and dad, no one as ever told me this, and surely no one with the look she had in her eyes that day.
I manage to murmur out a squeeky, "Me, too." Not with the GUSTOIC, "I'm in love with you! You have to know that!," that she had said just seconds before, but, with extreme shock running through my body, I barely managed to give her any indication that my love was as true and as strong as her's.
But she knew. She's Always known.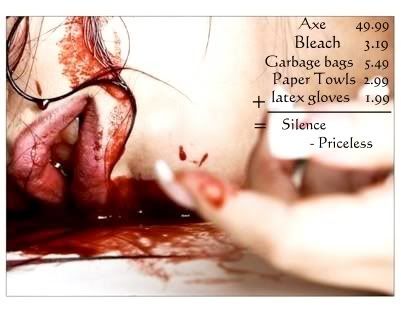 Current day...
We broke ground on the new house today, July the first. It will be called "Brier Rose Court" and will be the official residence of The Riley House. Yes, Lora is getting her own House. I won't go into loooooong and boring detail on what that means, just to say that whilst there are nearly 300 people in our little community on the bluffs, there are only SEVENTEEN "Houses."
'nuff said.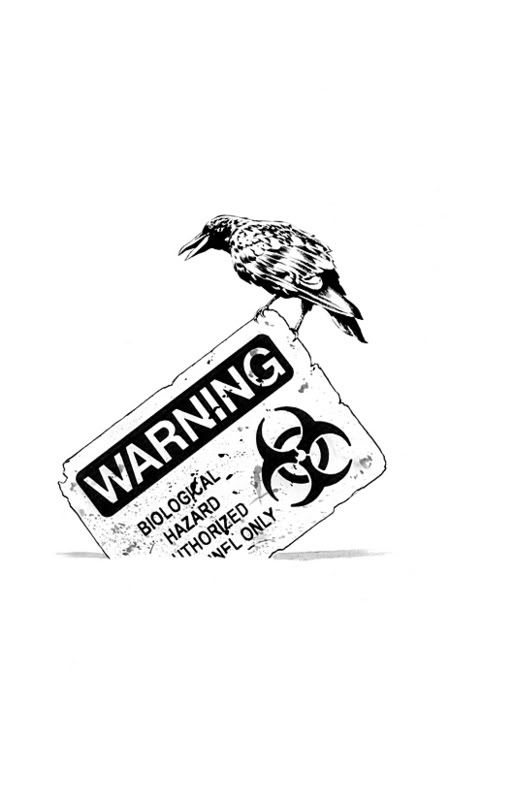 The McCullough House, at which we currently reside, will be taken over by my older sister, Analie Marie McCullough. Twenty-five years old with one SQUEERMY little rugrat named James Seymour. (James, after my dad.) They'll be moving from The Poe House next door, where my family has lived with my step-dad since I was eleven.
This is the first time in over ten years that The Poe House won't have a McCullough living in it.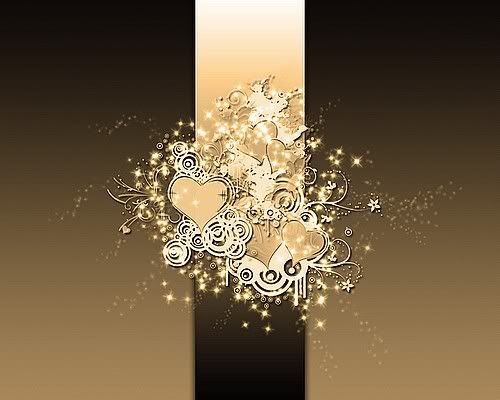 We've set up a Grand Central on our kitchen table to plan and plot out the new house for the past few weeks. None of us are architects but we all know what we want. I guess the biggest thing we're doing is making a party room. We're calling it "L Xtreme" and it will have a bar, dance floor, (Dance floor can get covered by mats for nude lesbian oil wrestling.) and possibly a dj booth. It depends on how much such a thing will cost us.
The whole thing will sit on an acre of land. All four of us will have our own "space,' of course. At first it wasn't a sure thing that I would get my own attic, but after weighing costs and supplies it seems that "Sara's Darkness" will exist after all.
It's been agreed by all three of us that my little sister is part of our family. (But she's the NON-sexual part because she's so icky.) She's calling her room, with private bath and audeo room, "Laura's World."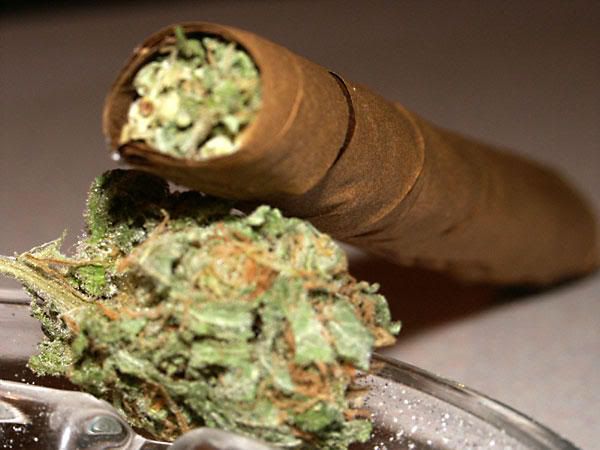 My sweet, sweet yet single minded love-of-my-life Lora only wants one thing. (One. Thing.) An office that PRECISELY Matches her office at the community center.
Emily wants a gym. She doesn't have any hobbies, (Except that she's a PRIVATE DICK now, more on that in a minute.) and has no interests except lesbian sex, partying and telling corny jokes, but she wants to make sure we all stay in shape and no one ever gets tubby.
I'm also designing a park/garden type thingie in the back. I want to make the pathways red brick with Victorian decor. I'm calling it "Whitechaple High."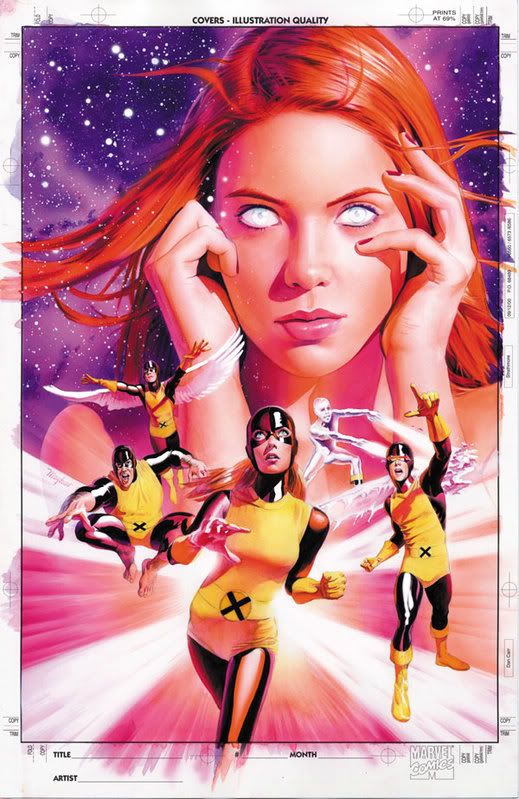 Most of our free time has been spent at Grand Central and the house is nearly completely designed. We've got a dozen volunteers plus we've hired outside contractors to do the plumbing, electrical work and the roof, when we get the walls up that is, and HOPEFULLY we'll be able to move in before winter.
The entire thing, house, park, L Xtreme and all, probably will take a year to finish. The community is footing most of the bill, but my trust fund is going to furnish it.
Okay, on to other happenings...
Summer Solstice just passed.
Yay.
I have OFFICIALLY taken over the community store. Most of the shipping and receiving, plus the ordering of goods and stuff, is done through the store. That's me. Emily and Laura, Jesca, Gabriel and Daniel to a lesser extant, help out, but I'm the one in charge.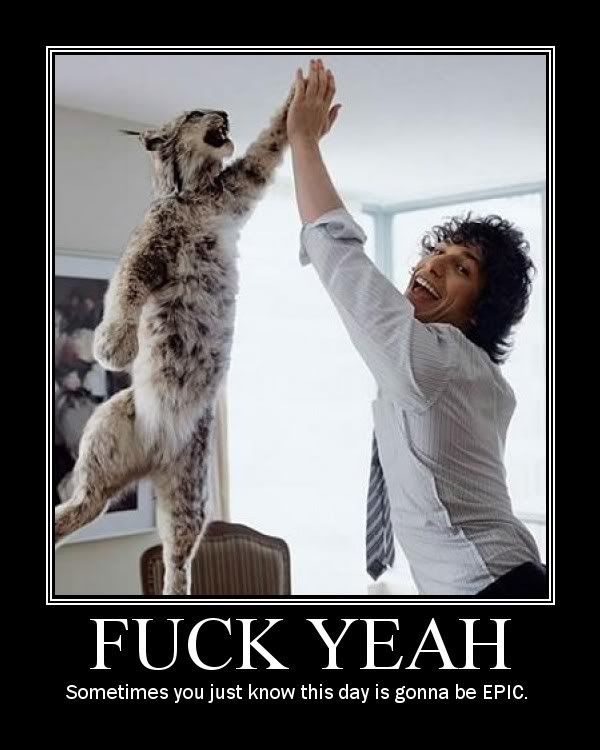 Scary. :(
My first act was to empty out the two rooms on the second floor. (The community store was once a house that sat empty for years so we converted it.) The biggest room is going to be used as our OFFICIAL newspaper office. Yep, since, as you all know, I was the Editor In Chief of the Senior AND Junior High School newspapers, (YAY, ME!) I've decided to start a monthly community news letter. I'm calling it, "Tales From The Bluffs."
Several people have already volunteered to write stuff for it and Elder Malcolm says it's a good idea and he will try to add a thing or two, too, to, 2.
The other room, the one that sits in the back of the second floor next to the bathroom... Emily claimed it. The second she saw it and heard me say, "I don't know what to do with this yet," she turned towards me, put both hands on my shoulders, and with the most serious look she could muster said, "This...was meant for me."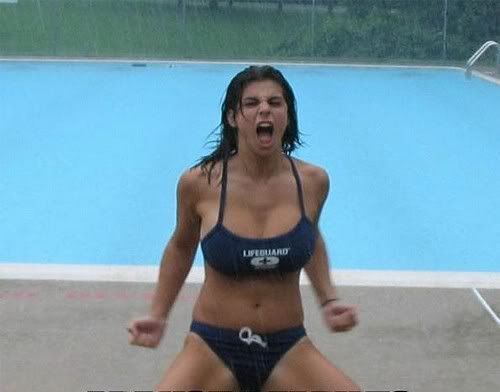 "What for," I asked.
She takes a look back over her shoulder into the room, slowly, dramatically, like the HAM she is, and says, "I'm going to become a Private Investigator."
She turns back towards me, serious as a HEART ATTACK look still on her face, and I ask, "Don't you need a license for that?"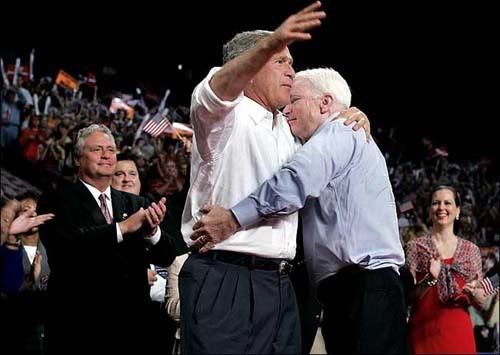 "It's the fifties, ma'am..."she replies, "we don't need no stinkin' licences'."
The next time I saw her she was wearing my "Harriet the Spy" trench coat with a Bogart hat on trying to carry an old wooded desk up the stairs.
She even made business cards.
My favorite part is when she's on a "case" and comes downstairs to take me in the back room to "interrogate" me.
We haven't started packing yet, as the move is still an entire season away, but things at The McCullough House seem...different somewhat.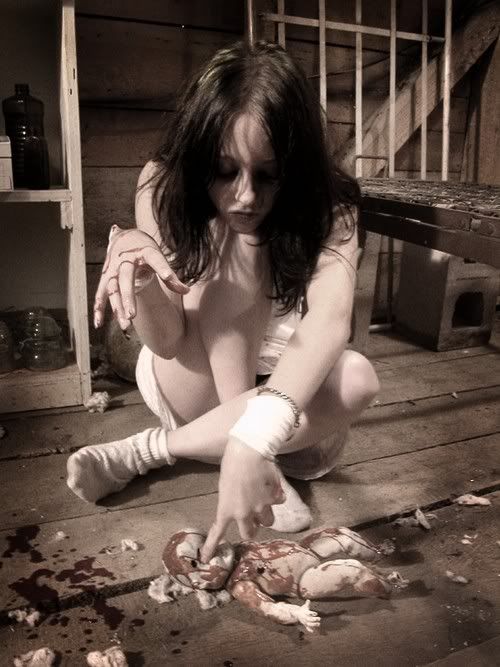 Temporary, almost.
I remember when we first sat down at Grand Central to throw around ideas about what we wanted for the house. I remember thinking that this would be our home FOREVER. that Brier Rose Court was IT for us. I remember Lora standing there, forever our leader, talking about how this could be our dream house and she was so excited.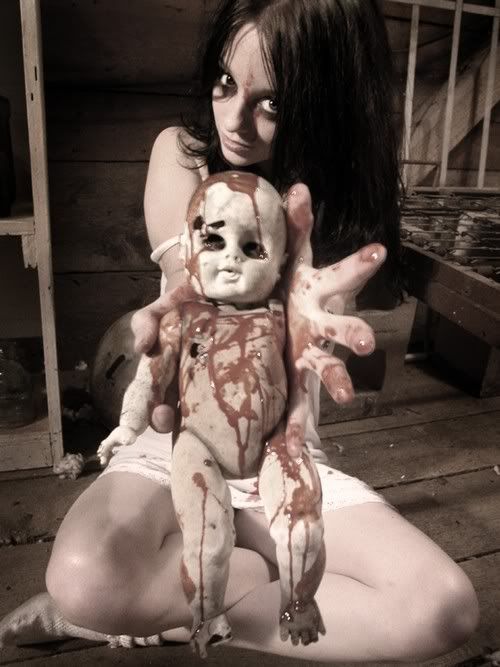 I remember nearly seven years earlier, sitting on the couch in my mom's living room, and of all the things that has changed over the years, the one thing (One. Thing.) that has always, Always and Forever, stayed the same, was that I have Lora with me.
Without her...I would probably just destroy the world.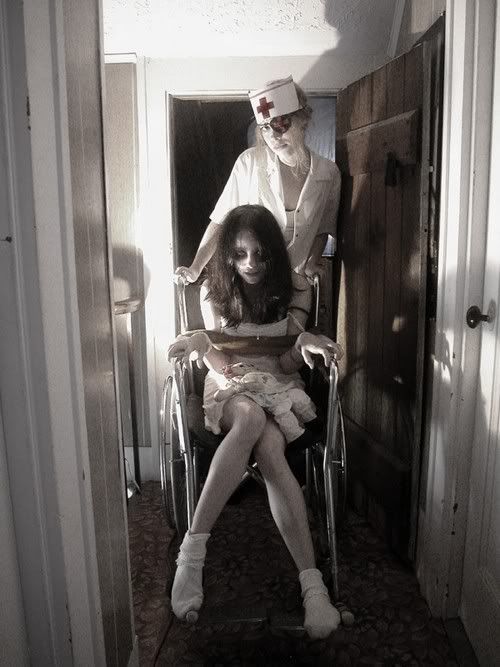 More as it happens...
~Sara<3
***EXTRA***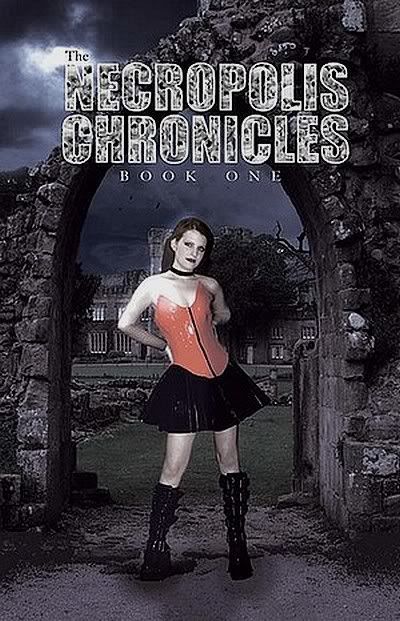 The comic that I had a (small) part of can now be seen
ONLINE!
http://www.drunkduck.com/The_Necropolis_Chronicles/index.php?p=414618
===============================================
BUFFY UPDATE!
As you can see...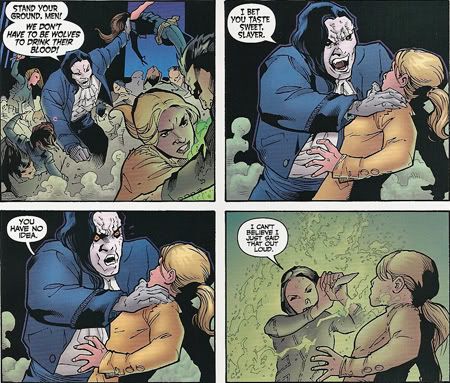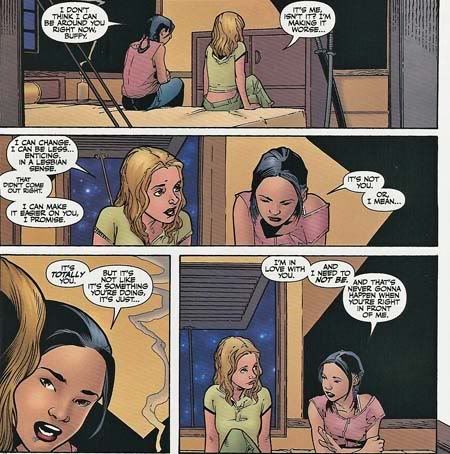 ...the lesbian relationship that Buffy was getting into is pretty much over. :( At least we get this...

Oh, well. Maybe in the future...?