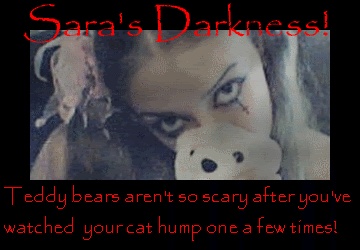 Myspace.com is all the rage. All the cool kids are at myspace. I've had a profile there for some time (
http://www.myspace.com/xsaraxpoex
) but never used it till recently.
Quick shout out to some of my myspace friends that have contacted me to let me know they're on, too.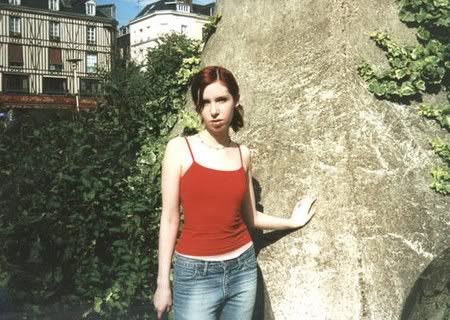 My beautiful and sexy Scottish cousin, Jessica. I think she's the one that got me to register. I love this pic of her standing on the spot where Joan of Arc was burned to death.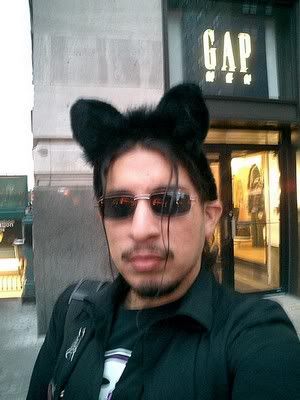 MOONSPIDER! I think that if I were EVER have sex with a GUY it would probably be...No, wait. Penis is icky so nevermind.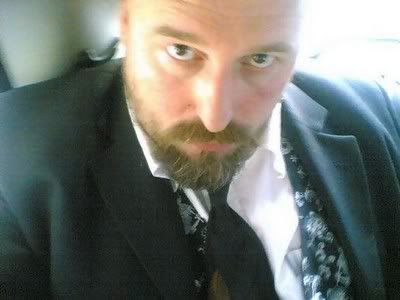 The "Mind of Steel" Warren Ellis. Warren is a genius when it comes to his writing. Also a very extreme soul. Check out his webste and some of his work and you will NOT be disappointed.
http://www.warrenellis.com/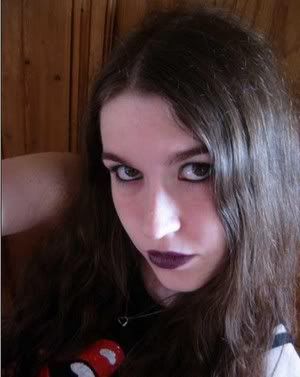 And my newest, Eyeliner_Junkie Jo. I first met Jo a year or so ago and we lost contact. I don't know much about her YET, except she's a raven haired DOLL (I LOVE dark haired girls!) and her girlfriend is a singer with an amazing voice.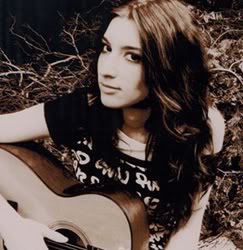 Check out Jo's girlfriend, Claire Toomey, and listen to her music. She's really got a sweet voice.
http://www.clairetoomey.com/
I don't spend a lot of time at myspace but since it could help me hide the fact that I'm a HUGE nerdy geek I'll probably be there more often.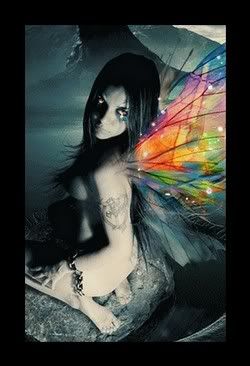 ==================================
I made this little pic showing the basic design of the community I live in. This isn't to scale and is lacking realism but it's the best I could do with limited art skills.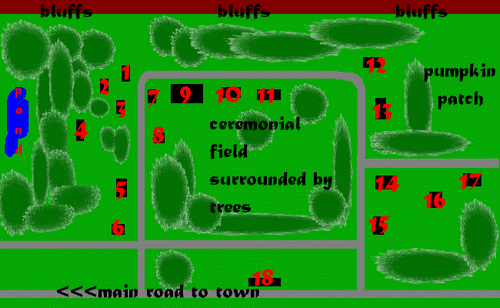 1. The McCullough House; My family home and where I currently live.
2. Annalara Bishop's house and garden.
3. The Poe House; Where my step-dad, baby brother and two sisters live.
4. Horse Stables
5. Elder Malcom and his wife Vivian's house.
6. neighbor
7. The Montclair House; Where my best friend Kayte's family lives.
8. My enemy, Erica St Croix and the dog I poisoned lives here.
9. The Community Center
10. Drunk Jacob's house
The rest of the houses shown are other neighbors I don't associate with much. (Except number 18, which is a roadside market the community owns.) There are a few dozen other houses but not in this part of the community. Plus there are farms and corn fields we own to the north of us.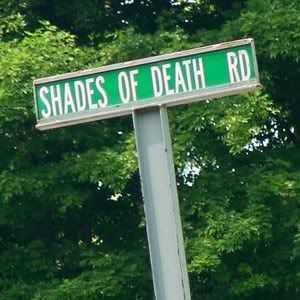 My Latest "Wrestling With Sara" Post,
http://www.606studios.com/bendisboard/showthread.php?p=1034812#post1034812
==================================
Question: What is a sonofabitch, exactly?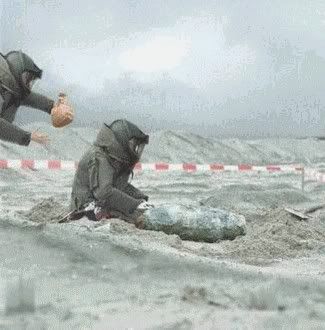 Quite often we ask ourselves hard to answer questions, like, "What is a sonofabitch?" The only true thing is that a picture is worth a thousand words. In this photo, the guy on the right is a member of a bomb squad in midst of a deactivation. The guy behing him, well, he's a sonofabitch.