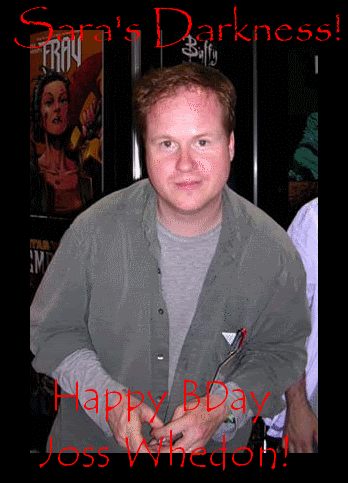 "It's been my experience that the average male is never a man, not even for ten minutes in his entire lifespan." ~Bethany Sloane, from the movie Dogma.
Went to grandma Etta's 100th birthday party last night. She didn't show up. I only stayed for about 45 minutes. When things started to get emotional I left. Still not ready to deal with such things.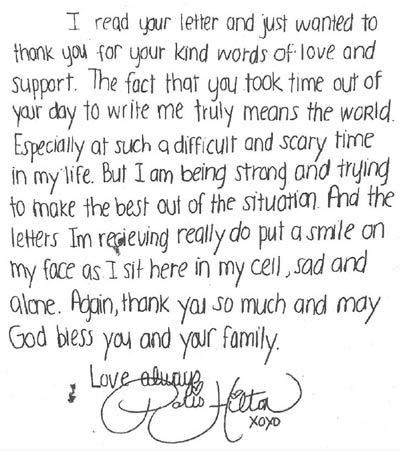 Today was overall a good day. I met up with Jessica and we went to Hopskin's Hill again. We sat there and smoked a joint staring out over the Mississippi River. I'm not USUALLY one to smoke pot during the day, especially outside, but I was holding some for Lora and when Jessica found out I had it she asked to smoke one.
Today was really the first time I laughed in a while. I told Jessica that she was adorable and she blushed and kissed me on the cheek. I stopped right there for fear of things going in a way they shouldn't.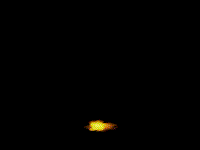 After I dropped Jessica off at home I rode around, slowly because I was pretty high, and went down to the old cemetery on the far side of the community. The last person was buried there over fifty years ago. It was too small and I guess the concept "everybody dies" hadn't sunk in when it was la1d out back in the 1800s.
I pulled some weeds off of the graves and tried to make the place look as tidy as I could. The name Poe was on a few of the headstones, which made me stop and think. By the time dusk came I decided the job was too big for one day so I plan on going back next week after work a few times till I get the place looking lived-in again.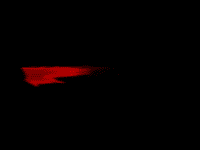 So to speak.
Before I got home I rode by Elder Malcolm's house. He was sitting on his porch and when I stopped to say hi he told me that he planned on putting security cameras up to catch me next time I TPed his house. I asked when, and if he could save me a copy of the tape. It's something I would LOVE to watch.
When I got home we three went to Walmart to spend some of our paychecks. I bought some magazines, writing paper, a small black shaggy rug that my feet are currently resting on, and Sims University Life. I plan on making some college students and killing them horribly. (Too soon?)
It's 4:am and everyone is wide awake. Lora is reading on the BIG BED behind while Emily and my sister are downstairs watching tv and playing monopoly. Tomorrow night we're having some people over and more likely than not, DRUNKENESS will abound.

~Sara<3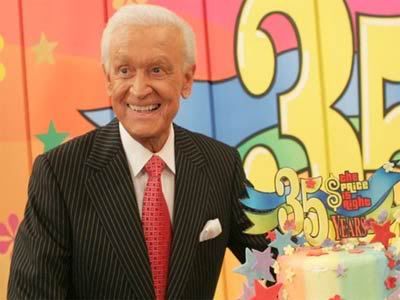 =================================================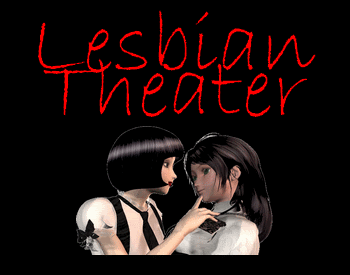 Mischa, Mischa, Mischa!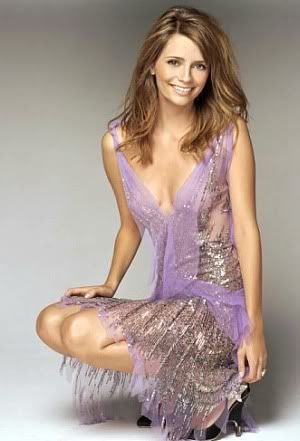 Not only is Mischa Barton a pothead, but now she's a THREE TIME, THREE TIME, THREE TIME lesbian. On film, that is. Mischa's currently filming a flick in Russia called, "Finding Tatu." It's about two girls, a Russian and an American, who are both OBSESSES with the POSER lesbian band Tatu and meet at one of their concerts. The film co-stars Shantel VanSanten a former contestant on the short-lived NBC reality show "Sports Illustrated Swimsuit Model Search." Shantel was one of the first contestants eliminated.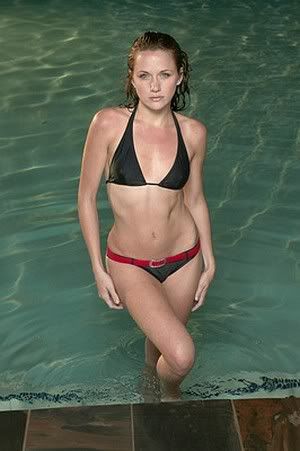 Mischa's first foray into lesbianism was in MY personal favorite film, "Lost and Delirious." (Can you say PIPER PERABO!) She played a wee widdle BREEDER in that film but she was still adorable.
Then she played in season three of the ALSO short-lived show, "Once And Again," with Sara's favorite lesbian couple, (Sorry Willow and Tara.) Jessie , played by Evan Rachael Wood, and Katie, played by Mischa. They had a few really sweet scenes and the kiss below.
Recently in the very popular show, "The OC," (Um...just cancellled.) she hooked up with URBER HOTTIE Olivia Wilde.
My hopes would be that Mischa would co-star in the movie Lindsey Lohan recently pull out of starring Kiera Knightly. It's written by Keira's mom...???...and is supposedly HEAVY on the lesbianism!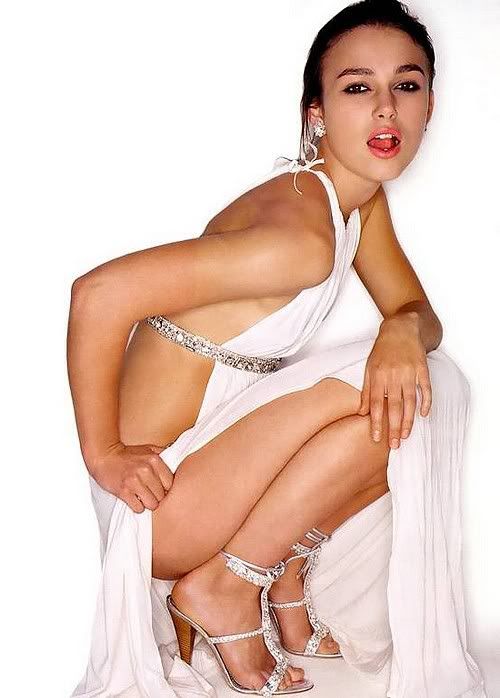 Can't you just imagine Mischa and Keira rubbing nekked! Woo and HOO!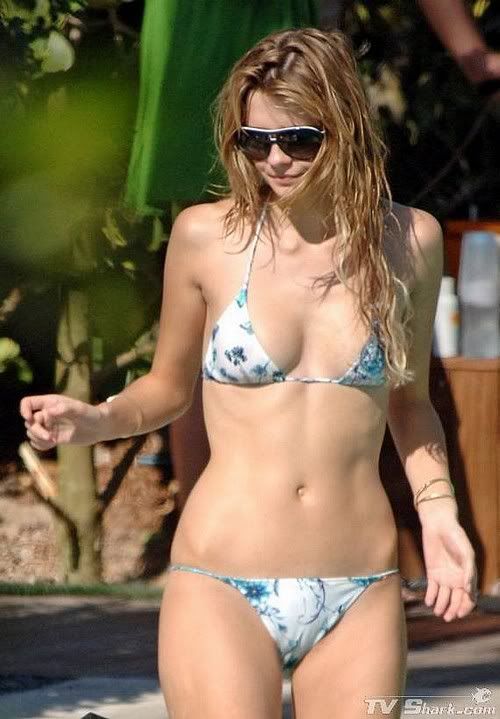 Heroes Lesbian Character CONFIRMED!!!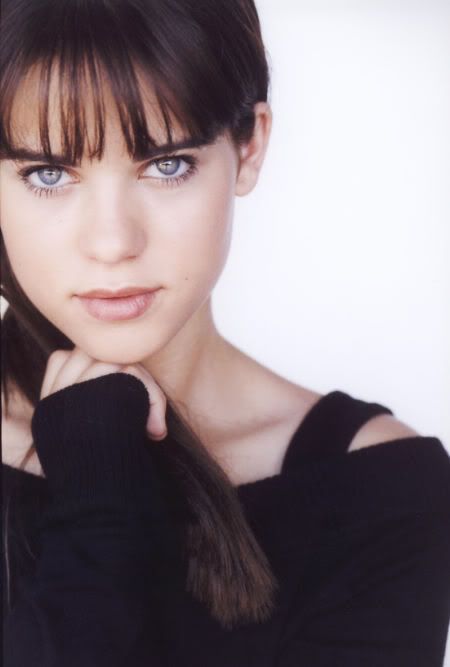 That's right people. The rumors are TRUE! And she is a DOLL! Her name is Lyndsy Fonseca, 20, and not only is she a lesbian, (Unless things change.) but she's also a cheerleader. *BIG smiles, everybody. Big smiles.*
Filmography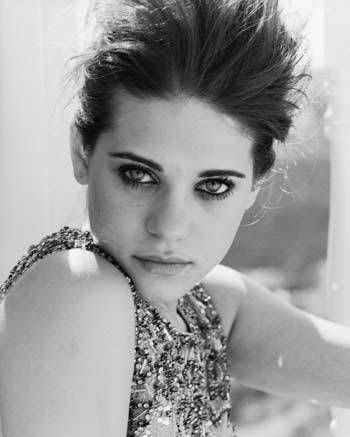 Close to Home (2007)
The Beautiful Ordinary (2007)
How I Met Your Mother (2005-2006)
Phil of the Future (2006)
Big Love (2006)
Intellectual Property (2006)
Scarlett (2006) (TV)
Waterfront (2006)
Ordinary Miracles (2005)
Cyber Seduction: His Secret Life (2005)
I Do, They Don't (2005)
NYPD Blue (2004)
Malcolm in the Middle (2004)
Boston Public (2003)
The Young and the Restless (2001-2004, 2004-2005)
More here...
http://www.afterellen.com/blwe/06-22-2007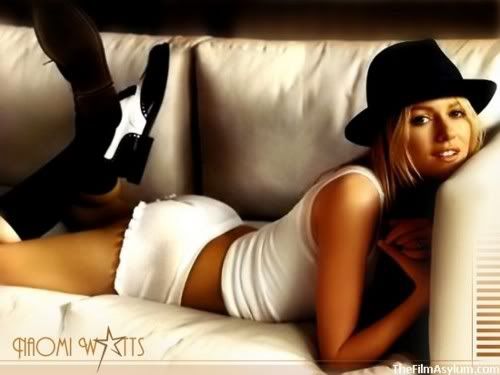 And then there is...Naomi Watts! Just because she IS...Naomi Watts, and she likes to kiss girls.
================================================
Sara Previews Buffy the Vampire Slayer Season 8!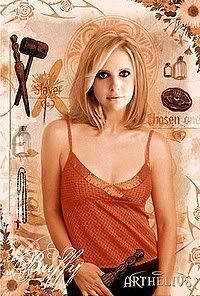 So, Joss Whedon, creator GOD of Buffy the Vampire Slayer says that the Darkhorse comic of Buffy is cannon. (That means it happens IN the Buffy universe, pepoz.) I've read the first four issues, you should, too, and can honestly say...
I'm not impressed.
It reads kinda like fanfic. Like, this is what I, as a fan, would want to happen. (Not I=ME.) It has the obligatory I'm-bringing-back-this-dead-character-because-I-like-him, coupled with several VERY cliche moments and artwork that seems almost rushed in some places. Like there was a panal or two missing.
The story is fun to read and Joss makes all the characters true to who they are, but it's just not the "A" work I expect from something I have to accept as connon.
Then there's this from issue three
LESBIAN ALERT!
...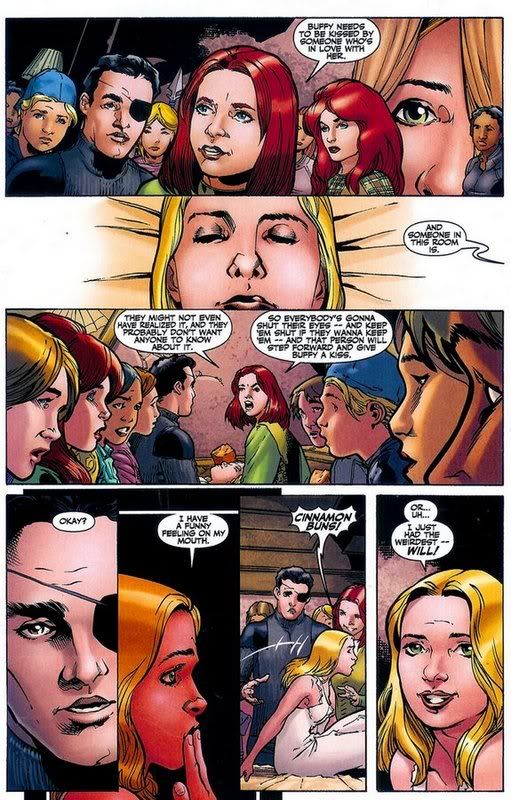 Joss wants you to think that it's Xander that kisses Buffy. However in issue four...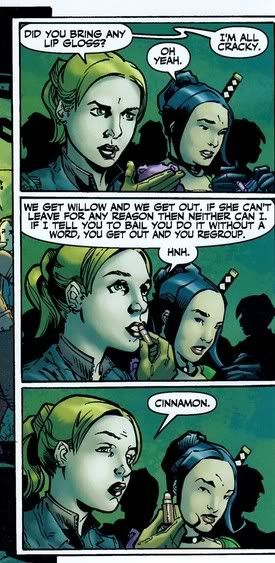 GAWDDAMNIT, JOSS! You DARE to tease me with some Buffy lesbian love then just LEAVE for five issues!?! FUCK! You'd think with losing the Wonder Woman movie, not having anything on the tube nor any other movie prospects you'd find time to GIVE ME BACK MY FUCKIN' BUFFY!!!
At least a Faith tv show with Spike and Xander.
Please?
Oh, and NO Faith? WTF!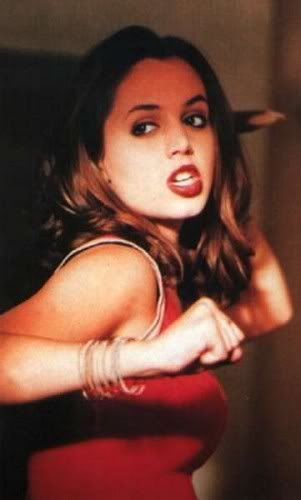 BtVS season 8, issues 1-3
(.rar files containing .jpg files.)
http://rapidshare.com/files/37831498/BtVS_season_8_issues_1-3.rar
Issue four
http://rapidshare.com/files/38775377/Buffy_The_Vampire_Slayer_Season_8_4__2007___The_Minutemen-Mr.Miracle_.rar
Buffy and Faith; Damn, I wish I was Your Lover!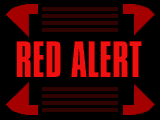 In case you don't have it, Buffy's unaired pilot episode.
http://rapidshare.com/files/38061536/buffy_the_vampire_slayer_-_unaired_pilot.avi
================================================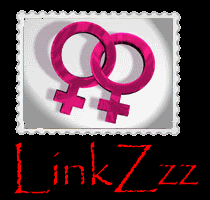 All things Wikipedia!
http://wikimedia.org/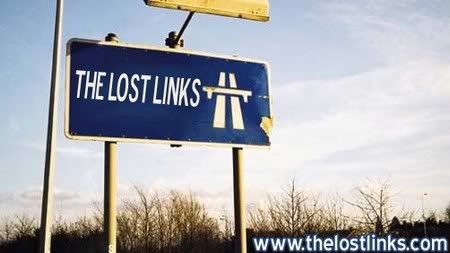 http://www.thelostlinks.com/

http://www.newscientist.com/home.ns

http://www.weholdthesetruths.org/

http://www.thesmokinggun.com/archive/010605jackson.html

http://www.onlythebestfreeware.com/default.asp


http://www.disinfo.com/site/