Buffy the Vampire Slayer
"Unto Every Generation..."
Written by Sara Poe
June, 2003 Outside London, England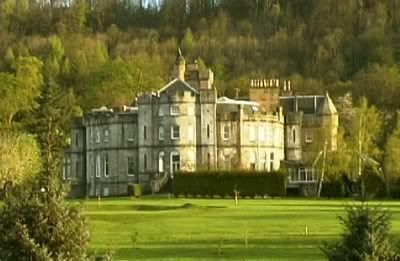 "The castle is old, and in need of a good cleaning, but it's quiet livable. The council used it as a training center before...well, before they were destroyed." Giles picks up an open book laying on the table in front of him and reads the title.
"This was the library. They abandoned it months ago, but left so quickly that all the referance material was left behind. We have more knowledge at our fingertips than we've ever had before." He smiles as he looks around at all the books lining shelf after shelf.
"And the money is still there?" The slayer stands in the doorway. Her face hidden in shadows.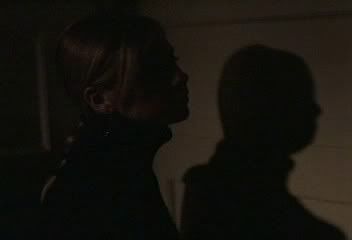 "Yes. All Watchers had access to the account in case of an emergency. There's enough to keep the school running for some time." He tries to look at her but she turns away.
"Good." She says, her voice giving her away to the man that knows her the way a father knows his daughter.
"Buffy? Is something the matter?"
A brief pause, then she steps into the light. "I'm leaving."
"Leaving?" Giles walks toward her. "But...where? Now is hardly the time..."
He stops. She won't look at him. Giles realizes that she hasn't looked at him in days. Since the destruction of Sunnydale.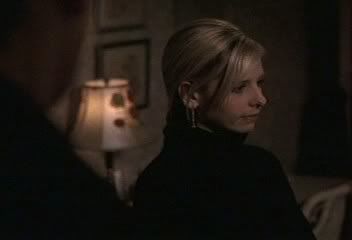 "Buffy, talk to me. You've never..."
She looks at him, and for some reason he can't explain, when their eyes meet, it startles him into silence.
"Willow will be finished with her protection spell soon. You won't have to worry about evil existing on the entire 1,500 acres of this place. The castle and the grounds surrounding it will be safe. You'll all be safe."
She won't stop looking at him now. He tries to speak but no words will come.
"You'll have Faith and Robin to help you out. Plus the coven. And when Xander is finished with his "personal business," whatever that is, he'll be here, too."
She turns away from him again and walks back toward the door.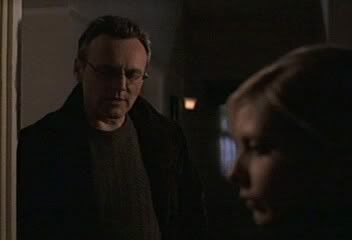 "Buffy..." Giles barely manages to rasp out the word. He knows.
"I can't..." She stops at the doorway but doesn't turn around.
"You betrayed me."
Now she turns to look at him again.
"Twice. You betrayed me twice."
Giles is the one looking away now. He has no defence against her words.
"You used my trust when you tried to distract me and have Spke killed. I can understand Robin's reasons, but you..." A look of discust crosses her face. "Then you sided against me. Eight years together and you...you helped throw me out of my own home."
"You were..." The words come out of Giles' mouth quickly, but stop mid sentence.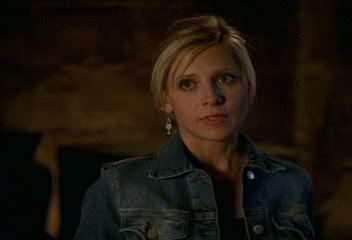 "I don't hate you..." Buffy pauses. "...but I don't trust you anymore."
Her words grip his heart like a vise. He fights back tears and a sound that tries to escape from his throat. Buffy turns away again.
"Dawn and I will be leaving in a few days. I'll take Andrew with me to act as a liason between us."
She walks out the door. The last thing Giles hears her say is, "I need a vacation," And she's gone from his life.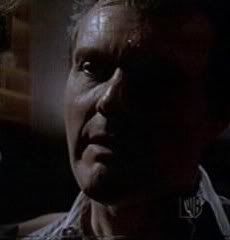 The sound he was holding in finally escapes. It's followed by tears.
==============================================
This is the opening to the Buffy story I'm writing. I need HONEST opinions on it. You can post without leaving your name if your opinion is bad as long as it's honest.
And in case anyone hasn't seen them, here are the designs for the upcoming Buffy cartoon.