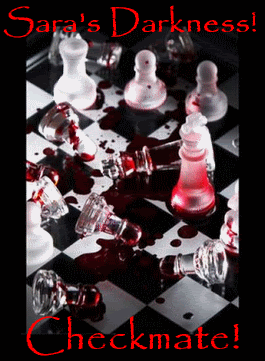 "The Christian resolve to find the world evil and ugly, has made the world evil and ugly."~Friedrich Nietzsche
The funeral of a child is far too depressing to talk about.
Lora and I were made to feel VERY unwelcome and, because of this, Emily has vowed to never talk to her family again. Lora and I still have hopes that once she calms down things can still be worked out.
Hope.
I got home late last night and have barely slept so...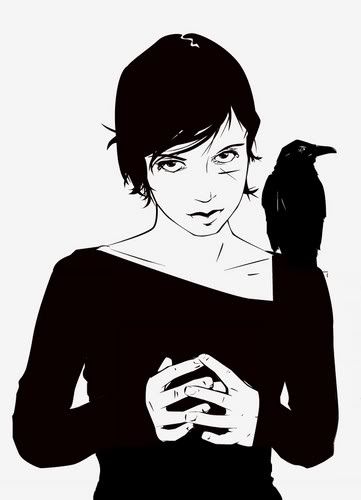 ~Sara<3
===================
Our "Christian" Founding Fathers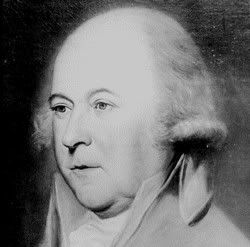 John Adams, 2nd President (1797-1801). Unitarian.
"This would be the best of all possible worlds, if there were no religion in it!" Peabody, ed., (John Adams, A Biography in his Own Words, p. 403)

During the Adams administration the Treaty of Peace and Friendship (Treaty of Tripoli) was ratified by the Senate. Article XI stated:
"The government of the United States is not in any sense founded on the Christian religion."
===================
Thomas Jefferson
3rd President (1801-1809). Deist.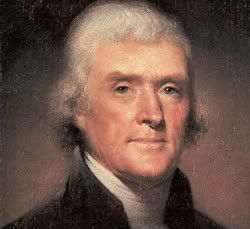 "The day will come when the mystical generation of Jesus, by the supreme being as his father in the womb of a virgin, will be classed with the fable of the generation of Minerva in the brain of Jupiter."
Thomas Jefferson (letter to J. Adams April 11,1823)
===================
James Madison, 4th president and father of the Constitution.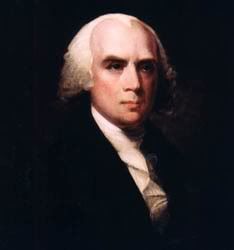 "Religious bondage shackles and debilitates the mind and unfits it for every noble enterprise."
================
Benjamin Franklin, scientist, diplomat and delegate to the Continental Congress and Constitutional Convention. Deist, Freemason and not a Christian.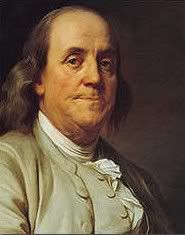 "As to Jesus of Nazareth, my Opinion of whom you particularly desire, I think the System of Morals and his Religion...has received various corrupting Changes, and I have, with most of the present dissenters in England, some doubts as to his Divinity; tho' it is a question I do not dogmatize upon, having never studied it, and think it needless to busy myself with it now, when I expect soon an opportunity of knowing the Truth with less trouble."
================