I opened a pack of lined paper this morning. College ruled, 100 sheets. I wrote the word "obscurity" over and over till all the paper was gone. That would be about 25,000 times.

Thank you Mr Bendis!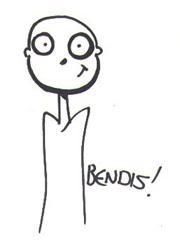 http://www.imagecomics.com/messageboard/viewtopic.php?t=90299&start=15
Nude lesbian oil wrestling. 13 mb;
http://media.santoalt.com/101/101904/

I think the new meds are starting to take effect. I feel better.
BIG hug to everybody that commented while I was away.

Coming back and seeing so many people posting made me SO happy.


I wish I was her.

More this weekend...<3<3<3