"Well, we could grind our enemies into talcom powder, but gosh, we did that last night." ~Xander Harris.
As you know, I've been teaching Emily about the wonderful world of "ONLINE!" While Lora sleeps, we sit up most of the night and explore the Net. (Meaning that if you leave a message for me at my blog in the middle of the night I'll most likely get it right away.) Well, the subject eventually came up (As I'm sure it comes into the thoughts of EVERYONE who's been online. Don't lie and say it hasn't.) of INTERNET GIRLFRIENDS!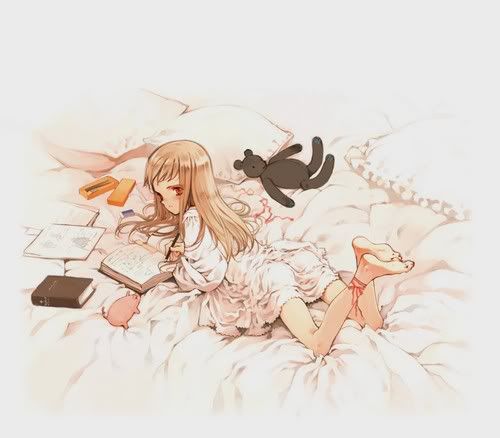 "Ever have one?" She asked me. "Of course!" I said. "I've actually had three."
"What does Lora say about it?"
I explained that Lora was fine with it as long as it stays what it started out to be. An INTERNET relationship. I even told her about the Internet marriage I'd planned and even announced at the Bendis Board till the girl I was to marry mysteriously dissappeared. (Lora denies knowledge of this.)
"How's it diff from any Net 'ship?" She wondered.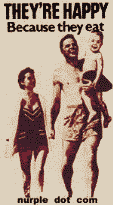 "The same way they're different in the physical world. Except there's no touching."
"Oh, like what we have," she joked, and has been making these kind of jokes since we agreed to the BIG BED. It's her way of releaving the giddiness she's feeling having to wait till this weekend before she moves in with us.
Changing subject; The reason Emily has to wait till the weekend, and she knows this, is because Lora and I once agreed that our love was going to be NEVERENDING! She is my ALWAYS and I am her FOREVER. We don't share "our" bed. So the new bed is a symbol of a new relationship and Emily has become our HEART, with me as the SOUL and Lora the MIND. (I wanted to be the MIND but the others sternly objected.) We three together make up the body.
Anyways...
"Can I try it?" She asks.
STOP!!!
LOOK!!!
LISTEN!!!

Currently there's only one comp connected and running in the house. And I get very little time to spend on it now compaired to what I use to have. The ideal of her sitting on it for hour after hour with an online girlfriend hits me hard.
Confusion begins to set in. The word "stab" comes to mind often over the next several seconds.
OFTEN!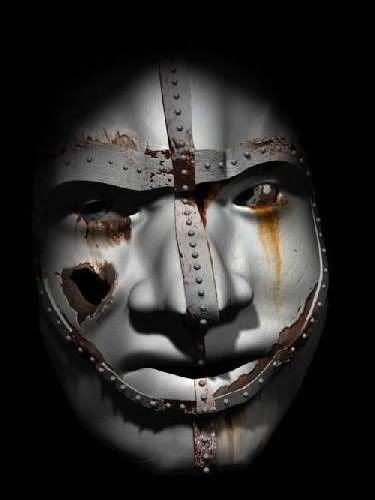 I LOVE the word STAB!
Just say it HARD AND FAST and listen to it closely...
STAB!
STABSTABSTAB!!!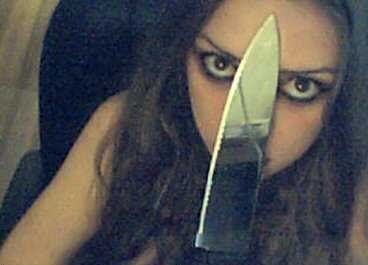 Um...
Where was I?
Okay, I suddenly tackeled Emily and threw her down on the floor then began jumping up and down on her screaming, "NO! IT'S MY COMPUTER! MINE! MINE! MINE!"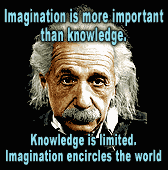 "Sara?" She said, snapping me out of the fantasy.
I gave her the squinty eyed MEAN look! She turned back to the computer and quietly said, "Nevermind." So right then I felt like crap. Greed NEVER pays when it's at the expence of someone you love.
Since my little sister has began using my step-dad's comp recently we can't take that one and my lap top made me mad one day so it's worthless, our only option is to buy her a comp when we go to get the BIG BED!
When that happens, next week, Emily will be starting her very own blog, getting a DarkStarlings and Myspace profile, AND MAKING AN APPLICATION TO ADVERTISE FOR AN INTERNET GIRLFRIEND!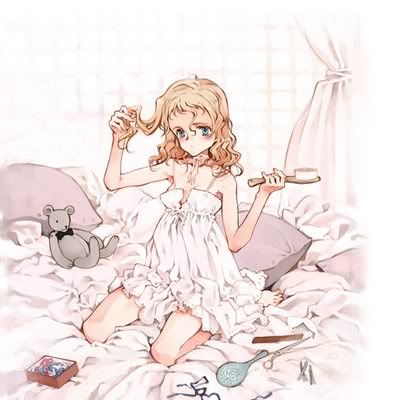 Side note; I'm thinking that she started thinking about this due to our reading a certain someone's blog whom we're both pretty fascinated with to the MAX!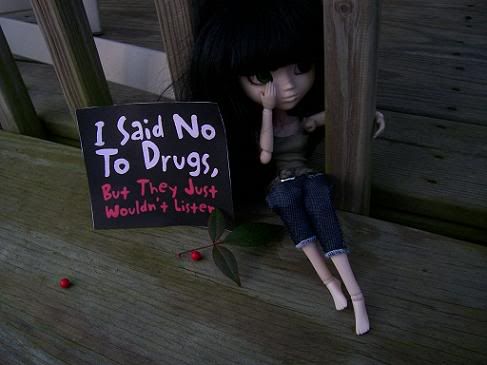 Also, just because Emily is moving into our room doesn't mean we're going to start having sex right away. We're not MEN, after all. It's more of a "being together" thing other than a sex thing.
Just thought I'd mention that.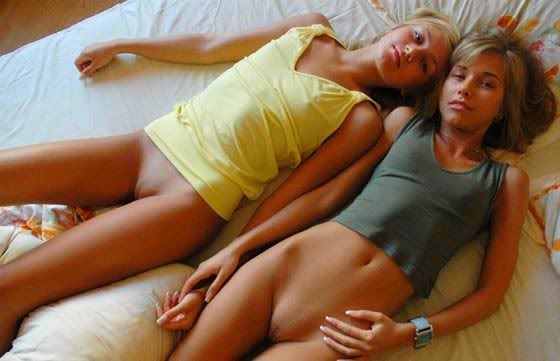 Though when it does happen I'll make sure to write up a detailed, and probably VERY pornographic, account of the EVENT!
Last thought of the night. Emily's Buffy experiance is nearing the end of season two and, YES!, She's LOVING it! We've actually been talking about Buffy during the off period at school in the annex building. French vanilla cappichino and Buffy for lunch daily.

~Sara<3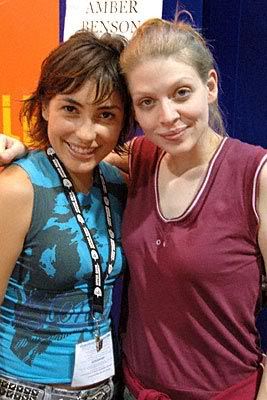 LOOK! Tara and Kennedy!